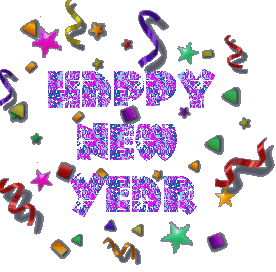 Well the last couple months I have really let myself go, I have ate whatever, not exercised, i was working 2 jobs and didnt have the time to eat so fast food it was....and I had to have gained 20 pounds, I can feel it and its so disturbing, i can tell Josh has put on a few pounds and well Eric looks like hes due anyday...... (that was mean sorry)...lol
New Years resolution....We are ALL eating right, not going on a diet just eating healthier, no more sodas, Eric drinks at least a 6 pack a day, I drink 2 in the morning, no more fried foods, and ya know it will make it a whole lot easier for me to lose weight not having to make them a meal of fried foods then me some veggies and chicken or fish ya know. If I dont buy it I cant eat it is my new philosophy... I have always been an emotional eater but until I moved here for some reason, I could eat anything I was always a size 7 to 9, and now i am a 16. Vacation to Mexico is for Spring break and I am not going like this is all I have to say. Me and my friend Amanda are going to take a cycling class on Wed. and a kick boxing class on Mon. to start off. She is also going to loose weight. So anybody else with the same resolution.....Good luck !!!
Well I want to wish you all a Happy New Year....be safe and have FUN !!!
Today Savannah and I were leaving Walmart and she walking and holding onto the side of the cart, well she tripped and fell and started screaming when I went to get her she held her hand up and it was covered in blood, i grabbed her and took off running back into the store and left my cartin the middle of the parking lot, i washed it off and looked at it and the nail was completley ripped off, she is such a big girl, she stopped crying after i got it rinsed off and hasnt cried since, i would be like oh my god.....im dying help me..i am praying that it groes back some people have said it will and others said because it ripped out from the root or way back under the cuticle it wont...I am thinking about taking her to the doc just to make sure i take care of it properly.
What a busy week....
Thank goodness Christmas is over 1st of all... This has been such a busy week. Erics parents were here for a week, they left to go back home this morning. I always enjoy when Erics dad comes. We took his parents and my mom and step dad to the Texas Roadhouse for dinner last night.......ooh the best steak house in Texas, it was fun...we all had a good time. His mom hasnt been here since Savannahs 1st birthday but his dad tries to come one or two times a year. I adore his dad...hes awesome. And poor Savannah doesnt understand that he went back home, shes been calling for him all day.