Well becuase SOMEONE in our house can not control their potty mouth, my daughter has a new saying, that I am hoping is just a phase.....F*** a duck, and that person in the house would be me....
I am so ashamed.....
The 1st time she said it Eric laughed uncontrollably therefore she keeps saying it over and over again... I can't blame him for laughing though, I am the one that said it.
Did anyone check out that new American Idol wanna-be One I think it is called last night, I'll probably end up watching it just cause there is nothing else on anymore. One of the contestants Austin, ( a little weird looking ) but I thought he was pretty great.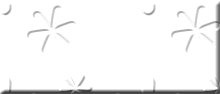 Weekend is almost here !!! Yippee